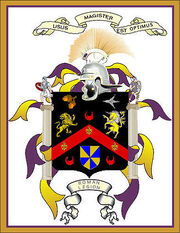 In an age past, the mighty Roman Legions swept across the known world. Annihilating all enemies in their path, they brought Roman justice and Roman rule to the known world. Like the mighty Roman Legions of that era, the Roman Legion of Sherwood marches forth with its warriors. Loyal and fierce in battle, Roman Legion is unyielding before any foe. We are unlike any other clan in Sherwood. Our goals are different. We fight with discipline, each soldier being the master of his fate on the battle field. We are trained, disciplined warriors who fear nothing and respect our comrades. We fight as one army, one soul, and with one purpose: Victory and to become the true warriors of the Roman Legion.
Founders: Katana, Subaki
Base: Room 91
Usus Magister est optimus!