Dungeon Level 8
Enemies:
Forest Critter


Shadow Marauder
Frost Specter
Emerald Outlaw
Moss Lurker
King Skeleton


Items:
Unknown
Map Size
Small
Next Level
Dungeon Level 9→
Previous Level
←Dungeon Level 7

Dungeon lvl 8 is the Eight level of The Dungeon the player will encounter. The player should only enter this level at Level 8 or higher. Enemies found in this level:
Forest Critter
Shadow Maurader
Frost Spector
Emerald Outlaw
Moss Lurker
King Skeleton
Some special weapons found in this level are:
Chaosforged Short Sword (blue/red)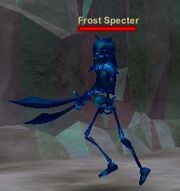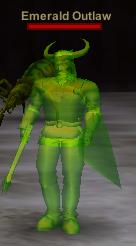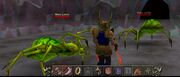 Ad blocker interference detected!
Wikia is a free-to-use site that makes money from advertising. We have a modified experience for viewers using ad blockers

Wikia is not accessible if you've made further modifications. Remove the custom ad blocker rule(s) and the page will load as expected.