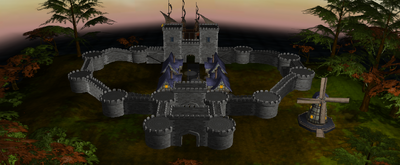 Maidenwood Castle is one of the islands in the game Sherwood Dungeon.
This region can be accessed by the command /teleport 12.
The quest storyline can be started by speaking to Blackowl, located near the circle of stones, in the beginning of the area.
It's the island with the biggest number of Darkblood mobs.
You can find many merchants here.
Ad blocker interference detected!
Wikia is a free-to-use site that makes money from advertising. We have a modified experience for viewers using ad blockers

Wikia is not accessible if you've made further modifications. Remove the custom ad blocker rule(s) and the page will load as expected.